Careers | Come work for Sonco Perimeter Security
Work at Sonco
Careers
Sonco is a fantastic place to build and grow your career. We offer great opportunities to propel you into a successful future in a dynamic role. We are seeking highly motivated individuals to help our company grow and achieve our goals. In addition to excellent career paths, we offer a competitive compensation and benefits plan.
THE TYPE OF CANDIDATES
WE ARE LOOKING FOR
POSITIVE "CAN DO" ATTITUDE
RESPECTFUL
INNOVATIVE
RESPONSIVE
CREATIVE
CURIOUS
EMPATHETIC
FILL OUT THE FORM TO APPLY
OUR BENEFITS
HEALTH & WELLNESS
Medical
Dental
Prescription
Vision
Company Paid Life Insurance
Flexible Spending Accounts
Health Saving Accounts
FINANCIAL HEALTH
LIFE, WORK & FAMILY
Paid time off
Holiday Pay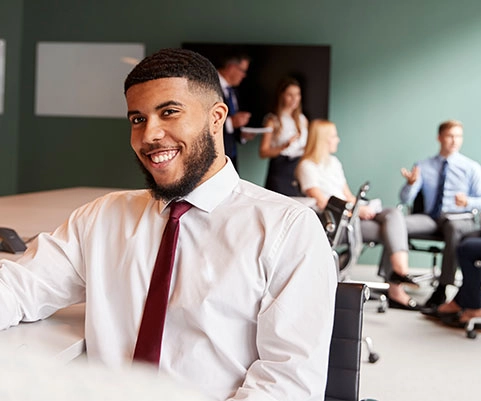 COMPANY INFORMATION
Sonco is a premier manufacturer and distributor for crowd control products. Located in Beltsville, MD, we provide high-quality supplies to event, construction, and other industries. Our clients come from across the United States and around the world. We provide custom fabricated and in-stock crowd control and perimeter security products.
Founded in 1976, and bought in 2014 by Stephen Greer, Sonco is locally-owned. We invest in our employees, as they are the foundation of our success. Sonco's workers are committed, reliable, and customer-focused. We hope to welcome you to a bright future working at Sonco.